Trainer Card Maker
This site uses cookies. By continuing to use this site, you are agreeing to our use of cookies.

Learn More.

Dismiss Notice
Today, we've got some Trainer Card Maker improvements for you – including our headline for today,
trainer card editing:
Added the ability to edit your saved trainer cards. To do this, visit the Your Trainer Cards page accessible from your user menu, choose one of your cards, and click the "Edit" button.
Added social media previews for trainer cards – link to a trainer card page from Facebook and Twitter, and a thumbnail will appear to show off your work.
Improved the display of the trainer card editor, particularly on mobile devices.
Display how close you are to the saved trainer card limit on the TCM.
As some of you may know, the ability to edit your trainer cards was the second-most requested feature in the recent
Choose a New Pokécharms Feature
poll. We'd like to confirm that the most popular feature, the profile revamp, is currently being built too –...
For our second
'Charms Day
announcement, we have a new Trainer Card Maker content update! We've got 45 new backgrounds and 84 character sprites for you today, fresh from our community – click through to see the full list!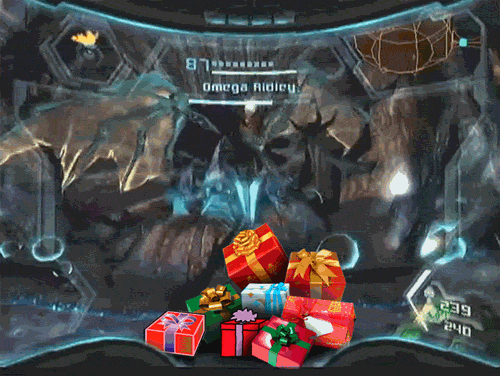 ​
Today, like in years gone by, we're celebrating Pokécharms's official birthday. We're 13 this year! Since we launched in 2003, we've been a home for creative Pokémon fans around the world, but originally, we trace our roots to Northern Ireland. It's no coincidence that 'Charms Day is the same as St. Patrick's Day!
This year, we're in the giving spirit at Pokécharms: We've got a day's worth of announcements lined up for you all throughout today – and the first one is for those of you who use the Trainer Card Maker often!
Today, we're
increasing the number of cards you can save to your profile
to 25 cards, up from 15 before
.
Now you've got extra space to tell the stories of your characters. Let us know in the comments what you'll use the extra space for!
And remember, watch this space – we're only just getting started!
We've updated the Trainer Card Maker today with the latest community-submitted assets - we've added 47 new character sprites, and 21 new banners. You can find a complete list by clicking Continue Reading.
Enjoy the new sprites!
As a bonus gift, we've added shiny forms of all the Megas released thus far, including the XY Megas.
A big thanks to
Pokemon Paraiso
for all their hard work extracting the models from ORAS, and as always, to
@StellarWind Elsydeon
for producing the panel graphics.
Today, we've updated the assets in the Trainer Card Maker with a set of new content for your card-making pleasure. This includes a set of 51 new character sprites, 29 new backgrounds, and 9 new Pokémon panels.
The new Pokémon panels include the base and shiny forms of Diancie, Hoopa, and Volcanion, as well as Mega Latios, Mega Latias, and Mega Diancie. The rest of the ORAS Megas will be added as soon as we can source them.
For more information on the custom sprites and backgrounds, please click Continue Reading
Disclaimer: Actual content is not actually 3D.
​
Ever since we've added sixth-generation Pokémon to the Trainer Card Maker we've received multiple requests and queries to include Gen VI graphics for the Gen I-V Pokémon as well. Now, thanks to the magic of decent renders of all models actually being ripped and made available for the Internets by the fine folks at Veekun - and many hours of yours truly beating said images into the correct framed format - we can finally bring previous generations to the 3D age on the TCM.
So, what does this content update include?
Gen VI models for All 649 Pokémon from Generations I through V.

Mega Evolved Pokémon - another long-requested feature that we've debated for a while before deciding to include them after all. These are distinguished from ordinary Pokémon by a light border and background and may be found as a form change for their base form (That is - if you want to add Mega Charizard Y to your...
The other update for today, a couple of things for the Trainer Card Maker.
The bug where badges would sometimes go out of order on the Trainer Card Maker is now fixed.
You can now post Trainer Cards directly to Facebook, Twitter, and Tumblr from their pages - just click the relevant Share buttons after you save a card to your profile.
So. After a few days of epic battles between yours truly and many, many pixels that cost me a few souls (I got hungry) and a splitting headache (color-swapping models gets tedious fast), I present to you a major content update for the Trainer Card Maker.
​
The eight Gym Badges of the Kalos region are now available for your trainer card usage, allowing you to track your adventures through X and Y in card form as well.
Form variations for all Kalos 'mons that get them - the 18 known patterns of Vivillon, 5 flower colors of Florges, 9 different trimming styles of Furfrou and the 'Inactive' form of Xerneas - have been added to the TCM and can now be selected.
And lastly - all Kalos Pokémon (save Xerneas, Yveltal and Zygarde that have no legally obtainable shiny forms and thus couldn't be extracted) now have Shiny forms available for use.
I'd say that fills up most of the major gaps for those of you who are now adventuring through Kalos...
A short update for some big news today: You can now select Kalos Pokémon in the Trainer Card Maker and put them on your cards.
Right now we don't have form differences for certain Pokémon such as the Flabébé line, Vivillion, and Furfrou's haircuts, but we'll be adding those soon.
Although we don't have any other assets yet, we wanted to at least give you the Pokémon as quickly as we could so your cards don't have gaps in them. Stay tuned for more Pokémon X and Pokémon Y assets as we get them!
Interested?
Click here to create a card
!