Site Updates
This site uses cookies. By continuing to use this site, you are agreeing to our use of cookies.

Learn More.
Hello everyone! As our regular viewers will have noticed, Pokécharms was unaccessible for a while yesterday. This was due to the hard drive in our server failing suddenly, which forced us to make a sudden and unannounced server move to our backup server.
Thankfully, we managed to get nearly all of the data out intact. Unfortunately, we did lose the thread watch data, which kept track of whether you want to get alerted when people reply to a thread. All is not lost, however – you can re-watch any threads you're interested in very easily to continue getting alerts. Just follow these simple instructions:
Go to the Forums tab, then open the forum the thread is in, such as Pokémon Role Play or Small Talk.
Open the thread you want to watch.
Just above the first post, at the right, there is a button labelled "Watch Thread." Click or tap that, then choose from the options that appear.
That's it – just repeat the process for any other...
Today, we've got some Trainer Card Maker improvements for you – including our headline for today,
trainer card editing:
Added the ability to edit your saved trainer cards. To do this, visit the Your Trainer Cards page accessible from your user menu, choose one of your cards, and click the "Edit" button.
Added social media previews for trainer cards – link to a trainer card page from Facebook and Twitter, and a thumbnail will appear to show off your work.
Improved the display of the trainer card editor, particularly on mobile devices.
Display how close you are to the saved trainer card limit on the TCM.
As some of you may know, the ability to edit your trainer cards was the second-most requested feature in the recent
Choose a New Pokécharms Feature
poll. We'd like to confirm that the most popular feature, the profile revamp, is currently being built too –...
PokkenClub.com
is now officially open for business.
On the site right now you'll find the full move sets for every fighter in the game, as well as info on all the Support Sets and basic information on the game in our
PokkenDex
. We'll also be covering all the latest news on the game on the site as it comes along.
In the near future we'll be updating the site with even more info in the PokkenDex, including some advanced gameplay hints and tips and recommended combos for each fighter to really help you get fully to grips with your chosen main.
In the longer term we'll be continuing to work away at the backend of the site to be able to open up user registration and start building a brand new forum community on the...
For our second
'Charms Day
announcement, we have a new Trainer Card Maker content update! We've got 45 new backgrounds and 84 character sprites for you today, fresh from our community – click through to see the full list!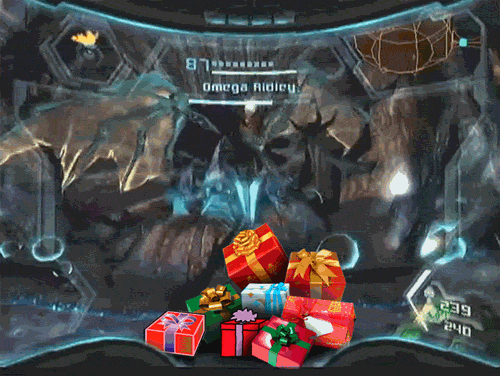 ​
Today, like in years gone by, we're celebrating Pokécharms's official birthday. We're 13 this year! Since we launched in 2003, we've been a home for creative Pokémon fans around the world, but originally, we trace our roots to Northern Ireland. It's no coincidence that 'Charms Day is the same as St. Patrick's Day!
This year, we're in the giving spirit at Pokécharms: We've got a day's worth of announcements lined up for you all throughout today – and the first one is for those of you who use the Trainer Card Maker often!
Today, we're
increasing the number of cards you can save to your profile
to 25 cards, up from 15 before
.
Now you've got extra space to tell the stories of your characters. Let us know in the comments what you'll use the extra space for!
And remember, watch this space – we're only just getting started!
Hey guys! I've been thinking lately about what to build next for Pokécharms, and so I wanted to get feedback from the community about what you guys would want most. I've got some ideas that I'd like to put forward, but what I build isn't limited to this list – if you've got an idea you'd like to see on Pokécharms, let us know!

Click through to see the list of possible features, and vote for your favourite if you're logged in!
​
This March, Pokecharms will be expanding into brand new territory as we launch a whole new website dedicated to the upcoming release of Pokken Tournament.
PokkenClub.com
will be launching the same week as Pokken Tournament and from that week on will be the premiere source for news, features and all the vital stats on the Tournament's competing Pokemon. In the coming weeks and months we will also be launching two more brand new features on the site:
The PokkenClub Community:
At launch the site won't be open to new user registrations, but in the weeks after launch we will be opening the site up to begin building what will hopefully be the biggest and best dedicated Pokken Tournament community on the web. As well as a more typical forum discussion area, you will be able to create your own profiles on the site, complete with your own personal space for uploading screenshots, videos and personal blog posts and status...
In order to help users who want to change their names, we've introduced a formal name change system. You can now change your name from your Account Details, and have the change automatically applied after a staff member approves it.
More details and instructions can be found by clicking "Continue Reading."
You may have noticed that for yesterday evening and a fair amount of this morning we were offline. This was because of a DDOS attack on the server (apparently a random attack against our main IP rather than any deliberate maliciousness towards this site) and while the attack has abated, to get around it we've had to shift stuff around on the server a bit.
Hopefully there won't be any further issues and we won't see any further attacks either, but if you do come across any errors let us know in the
Feedback Forum
(if you can) or through
Twitter
or
Facebook
and we can look into it.
So, apologies for the downtime, but hopefully we're all good to go again now.
Hi all! We've recently upgraded the site's underlying software, and we also have a new Creative Corner update to bring you today! Here's what's new:
Tagging
This is the headline feature today: content tagging. In short, this is a system where you can add short phrases called "tags" to your content - these tags help to describe the content, and clicking them takes you to a page where you can view other, similar content. So far, you can tag forum threads and Creative Corner works.
In practice, say we have a "lucario" tag. That means that if anyone wants to see art or stories about Lucario, they can visit that tag and see it all in one convenient place. You might also have a tag for "digital art", or maybe the name of a fan region. It's a great way to group things together without having to specifically put them in a series.
Right now, tags appear below works and at the top of forum threads - feel free to have a click around, and tag up your existing works!
To...