Pokécharms
This site uses cookies. By continuing to use this site, you are agreeing to our use of cookies.

Learn More.
The cold and gloomy weather getting you down at this time of year? Well I have some good news, two new and interesting episode titles have been announced for the Pokémon Best Wishes anime series (known as Pokémon Black & White outside of Japan.
Read More
In what has been a busy week for Pokémon news, with trailers for upcoming games and dub episode titles, the great news just keeps coming. This time in the form of a Wi-Fi tournament for Pokémon Black & White being announced.
Read More
Today seen a new Poképark 2 trailer air in Japan, it has given us a release date and some interesting new details.
Read More
Dub titles for three episodes due to air in October have been confirmed
Read More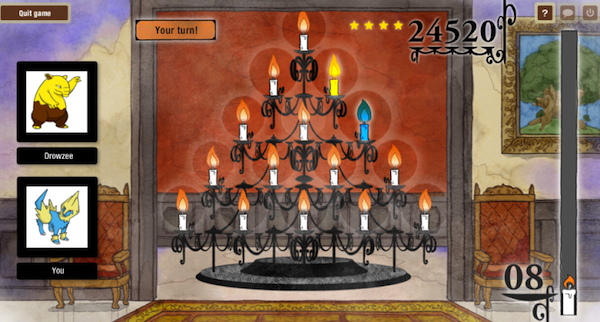 Just under a week ago saw the release of a new Dream World expansion,
Spooky Manor
. While many of you won't have interacted with the Dream World for a while, Spooky Manor may well be worth a look, as it contains many new Pokemon with their Dream World abilities.
Read More
For gamers with a Japanese copy of Pokémon Black or White, the next C-Gear Skin featuring Deerling has been released
Read More
The
Pokédex App
was released for the Nintendo 3DS earlier this year for free through the systems eShop. While the App included all the Unova Pokémon and many features it did make you work to unlock the features. Now that's about to change.
Read More
Ahead of Pokémon Rumble Blast's US release in October a new trailer has come out showing off some of the games gameplay a bit more.
Read More
A new Trailer has been shown for the new PokePark game, coming out for the Wii in Japan sometime this winter. While it didn't reveal much information about the game itself, it did show a number of images on new locations and the Pokemon that can be found within them.
Read More
US gaming magazine Nintendo Power has given away a few more details for Super Pokémon Rumble, most interesting of all being the fact the game will feature a storyline where the Wii game didn't
Read More