Pokécharms
This site uses cookies. By continuing to use this site, you are agreeing to our use of cookies.

Learn More.
[img align=right]http://dl.dropbox.com/u/1296721/charmsnews/audiosurf_zune.jpg[/img]Firstly, it goes without saying that this is a
rumour
- as interesting as it is, do not take this as fact:
Following on from the recent rumour that
a new DS is in the works
from Nintendo and nVidia, a rumour has surfaced that the new handheld will contain the Tegra 2 video chipset - in layman's terms, this means that it would be able to produce graphics better than
this.
Very few other details relating to this particular rumour have surfaced other than that, though - but speculation will probably continue, as it did with the Wii HD (which was shot down before), until someone from Nintendo confirms or denies it.
However, if the rumours are anywhere near true, it would be very interesting to see what Nintendo did with it. After all, they have come out...
So, with Linkachu's blessing, I'm here to restart the Member Showcases! The details as to nominations and whatnot are very similar to the way Katie used to do them - see the end of this post for more details. The format will be virtually the same as before, just with me operating them instead of Katie - so any questions/suggestions/hatemail regarding them should ideally be pointed towards me.
The first member I will showcase here has been here for a while - nearly two years, in fact - and has been posting his artwork ever since - both his own work, and untold numbers of requests from the community. He's been a fairly active chat participant, an active role-player, and is also directly responsible for my title! This member is, of course,
Reynald
, and his art threads can be found
here
and...
There have been many rumblings about the steadily approaching North American release of the WiiWare title
Pokémon Rumble
- and now it's finally here. This original title is rather unlike any other Pokémon game before it (minus the
My Pokémon Ranch
styled graphics) and costs 1,500 Wii Points to download.
A brief snippet from this week's NoA "Nintendo Download" press release summarizes the game and mentions the availability of a free demo if you're not quite ready to shovel out the Wii points:
I'd like to officially announce that Katie, aka Linkachu, has taken the reigns of Pokecharms and will be administrating the day-to-day decision making of the site from now on.
I've 'stepped down', as it were, to focus on other projects. But don't think that doesn't mean I wont be part of the site any more. I will continue to be working on the site in-so-far as all the technical and design stuff goes - so when the site relaunches in a few weeks, it will be under my hand.
However, when the relaunch comes around, my need to be involved in the actual running of the website - which will unquestioningly fall towards the running of the forums primarily - will be alleviated, allowing me the time to work on other upcoming stuff, such as the very recently launched
Charmed Designs
.
So, what exactly does Katie's new role entail, then? Well, basically, she will be in charge of the daily running of the site - including organising staff and...
Introducing my new Portfolio website,
Charmed Designs
-
http://www.charmed-designs.co.uk
.
Charmed Designs is the new home of my ongoing design work, and where you can keep up to date with what I'm working on, what I'm up to and more.
Also available are
commissions
, and
hosting
services - with an offer of over 35% off per month for UK students with a valid .ac.uk e-mail address.
With the official launch of Charmed Designs (at last), Pokecharms.com is now part of the Charmed Designs organisation, and branding later down the line will reflect that. There wont be any real change to this site though - but you can still keep up-to-date with new design changes on Charmed Designs - such as a preview of a...
Apologies for the short notice, but there will be a considerable amount of downtime later today for essential server maintenance to be carried out. This may last for quite some time - but we'll definitely be back up by tomorrow.

The forums are currently offline until the work is done to avoid data being lost.
[img align=right]http://i4.photobucket.com/albums/y101/Linkachu166/Mini-PicArceusBG.png[/img]It was recently revealed that the 12th Pokémon movie, dubbed
Pokémon: Arceus and the Jewel of Life
, would be airing on the Australian Cartoon Network on
Nov. 6th at 6 PM
and again on
Nov. 7th at 10 AM
. At the time of this revelation there had still been no word on the American CN premiere date for the film, the DVD release, and so forth.
Now, thanks to Pokemon.com and the launch of their
Arceus and the Jewel of Life Subsite
, we have a bit more information to go on.
For one, the special Pichu who appears in the 12th movie has indeed been dubbed the "Spiky-Eared Pichu". Second, the Arceus subsite dates the first US Cartoon Network showing to be taking place on
November 20th
, with the DVD release following at some point next year in the spring (exact release date still unknown). The website also released an official...
As of right now, anyone who has signed up to compete in the Fishing tournament is free to start catching the Pokemon for their team. You have until now and December 18th to catch and train your team as you see fit. Good luck and have fun. Remember, anything goes for the training - you can EV train as you see fit and use any TMs you want.

Anyone who hasn't signed up but is still interested in taking part can still sign up at this point. If you would like to sign up, I suggest you do it sooner rather than later at this point or you may not have enough time to catch and train your team. Note that the 50 post rule is still in effect for this, so if you have less than 50 posts, you cannot sign up.

Finally, MAKE SURE YOUR DATE/TIME SETTINGS ARE CORRECT ON YOUR DS! If they're not, you'll risk being disqualified since the catch dates of your Pokemon will be wrong.

If you have any questions about the rules for catching your team, please check the rulings in the main...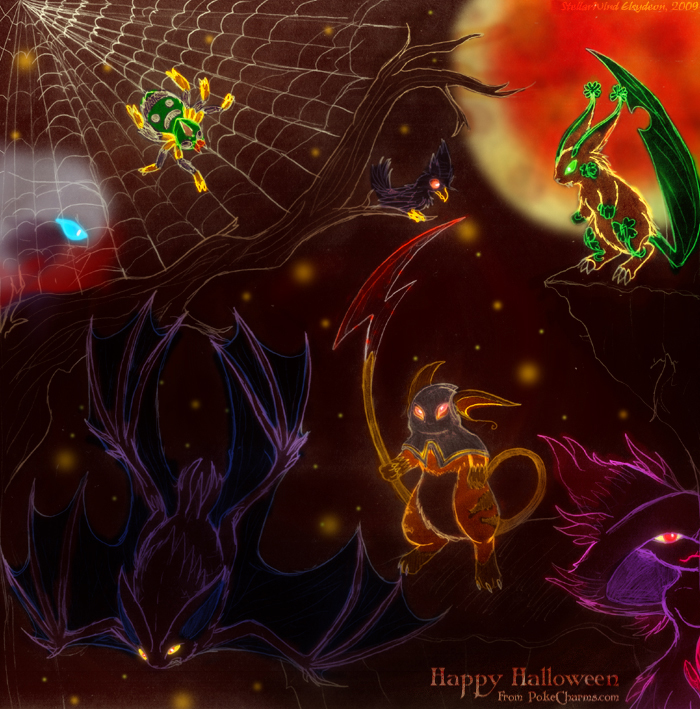 Hi guys.

Thanks to some very generous donations over the past couple of weeks, this month's payment is clear. A very sincere thank you to everyone who donated - especially those two among you who donated the lion's share.

With our traffic taking a knock from our downtime, and the ads not fully recovering their usual income yet, though - it's still an ongoing concern for the time being.

As such, I'd like to hold out my hand and ask you for your continued generosity. Given the typical volume of donations, a minimum of around £30 is fairly necessary to have any hope of achieving the required goal per month. So if you are just donating as a one off thing, or can't be tied into regular payments, please use the button at the top of every page and donate at least around £30 if you can.

If, however, you'd like to be able to do so regularly and automatically and help sustain the site in the long term, you can...