Pokécharms
This site uses cookies. By continuing to use this site, you are agreeing to our use of cookies.

Learn More.
As of right now, anyone who has signed up to compete in the Fishing tournament is free to start catching the Pokemon for their team. You have until now and December 18th to catch and train your team as you see fit. Good luck and have fun. Remember, anything goes for the training - you can EV train as you see fit and use any TMs you want.

Anyone who hasn't signed up but is still interested in taking part can still sign up at this point. If you would like to sign up, I suggest you do it sooner rather than later at this point or you may not have enough time to catch and train your team. Note that the 50 post rule is still in effect for this, so if you have less than 50 posts, you cannot sign up.

Finally, MAKE SURE YOUR DATE/TIME SETTINGS ARE CORRECT ON YOUR DS! If they're not, you'll risk being disqualified since the catch dates of your Pokemon will be wrong.

If you have any questions about the rules for catching your team, please check the rulings in the main...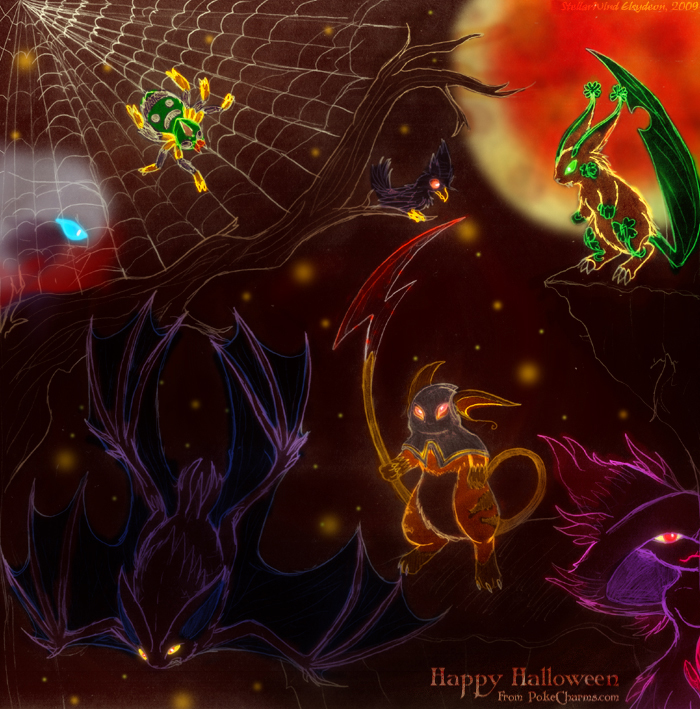 Hi guys.

Thanks to some very generous donations over the past couple of weeks, this month's payment is clear. A very sincere thank you to everyone who donated - especially those two among you who donated the lion's share.

With our traffic taking a knock from our downtime, and the ads not fully recovering their usual income yet, though - it's still an ongoing concern for the time being.

As such, I'd like to hold out my hand and ask you for your continued generosity. Given the typical volume of donations, a minimum of around £30 is fairly necessary to have any hope of achieving the required goal per month. So if you are just donating as a one off thing, or can't be tied into regular payments, please use the button at the top of every page and donate at least around £30 if you can.

If, however, you'd like to be able to do so regularly and automatically and help sustain the site in the long term, you can...
[img align=right]http://i4.photobucket.com/albums/y101/Linkachu166/ArceusPlat.png[/img]Who would've thought
Nintendo Power
magazine would be the original source for some notable Pokémon news? I certainly didn't XP
But this time it is, and thanks go to Bulbanews for pointing me towards the info. It seems Arceus is going to be distributed at Toys "R" Us stores across the United States and Puerto Rico next month, from
November 7th through to the 15th
. Whether you bring Platinum, Diamond, or Pearl — they're all good for this giveaway, but if traded to Platinum or HeartGold/SoulSilver this Arceus should go the extra distance (unlock new story bits in Platinum, and a new little area/choice of a Level 1 Palkia, Dialga, or Giratina in HG/SS — so be sure to hold onto it).
So, if you live in those areas and have access to a Toys "R" Us, don't miss out on grabbing your Arceus — and hopefully other ways to obtain the beastie will be revealed...
Sources talking with Tech news site, BSN, are reporting that nVidia are
working with Nintendo on a new DS
, due to be announced next year.
If true (and it's not confirmed, although pretty possible), it would allow a proper next-generation DS, with enhanced graphics and processing power, but allow backwards compatibility to be maintained.
What's important about this, to us, though is that it indicates that a new DS could be on the way within the next couple of years. With Generation IV seemingly drawing to a close - and the possibility of the first Generation V Pokemon being announced within the next few months - this would match up strongly with the recurring constant pattern of a new Generation of Pokemon tying in with the launch of Nintendo's latest handheld.
The timing of this is hard to ignore - and while this is
all
speculative - it does all add up....
Good morning!
I am very happy to introduce you to two of the most unique Pokemon in the Nemesis Generation, having seemingly developed from originally man made objects.
​
Toastoar, the toaster Pokemon. As is evident from looking at it, Toastoar can not move very well at all. If it needs to get somewhere quickly, it will pop the spring mechanism inside its body, making it bounce small distances. Many scientists have attempted to discover how a creature like Toastoar would ever come to be, but none have ever found a satisfactory answer. Although they look as if they are a machine, it appears that their insides are of organic origin. It has a unique typing, which allows it to attack with fire or electricity, or even produce smoke to hinder the foe. Toastoar can have one of two abilities, Motor Drive or Flash Fire.
​
Furven, the oven Pokemon. Studies have shown that it has an organic digestive...
Afternoon,
Today I would like to introduce you to the two final forms of the Aznymph family, Azperial and Azmer! (And yes, I am aware of the naming error in Azperial's entry!)
​
Azperial, the Mer Guard Pokemon. The final evolved form of male Aznymph, Azperial patrol the large coral colonies, ensuring the safety of their leaders and young. Although they have a rather calm demeanor, Azperial will not hesitate to use extreme force if it must. It has a high Attack Stat, making it's main moves of choice Waterfall and Brick Break. When guarding the gates to their palaces, it is not unusual to see Azperial wielding large tridents, a weapon it makes use of with its own unique move, Trident Strike. This powerful fighting move has a high chance of making the foe flinch.
​
Azmer, the Mer Queen Pokemon. Azmer have powerful psychic abilities, and form a group consciousness between around five of them. This...
I really should have done this last week, but....well, here it is.

Last Christmas, we held a Baby Cup Tournament here on 'Charms and it was pretty successful. Now, we've decided to try and hold events like these at least once every year. This year, we're holding a Sinnoh Fishing Battle Tournament, where the competitors must catch a team of Pokemon from Diamond/Pearl/Platinum and then train them for battle in a standard knockout tournament. If you are interested in taking part, then check out the topic linked below:

http://www.pokecharms.com/forums/index.php?topic=6801.new#new

If you wish to take part, please say so in the topic I've linked, since that is the main tournament topic for this. Note that you can only sign up if you have AT LEAST 50 POSTS. I may be willing to permit some people to take part without having reached the post limit depending on circumstances - again, please check the main tournament topic for more information regarding this.

Also, make sure you...
[img align=left]http://i4.photobucket.com/albums/y101/Linkachu166/ExplorersofSkyAnimespecial.png[/img]
If you're one of our North American viewers, have cable, and actually liked the previous
Pokémon Mystery Dungeon
Anime specials, you're in for a fun time this weekend on Cartoon Network and YTV.
On October 9th from 6:30 to 8:00 PM, Cartoon Network will be airing three Pokémon Mystery Dungeon Anime specials back-to-back - two of which we've already seen, and one based on Explorers of Sky. The interesting part about the Explorers of Sky special is that it follows Piplup and Chimchar again, two of the main characters from the previous Time & Darkness special.
As for Canadians who don't receive Cartoon Network (me being one of 'em), YTV is giving them a special treat Saturday morning, October 10th. According to their
daily schedule
for the 10th there will be four episodes of Pokémon airing...
[img align=right]http://i4.photobucket.com/albums/y101/Linkachu166/PMDExplorersofSkylogo.png[/img]Hey guys. After a busy week at work - and some computer difficulties - I wanted to make sure everyone's up-to-date with a couple of bits of Pokémon news.
Earlier this week, news about
Pokémon Mystery Dungeon: Explorers of Sky's
European release date was revealed by Nintendo of Europe, marking the date to be
November 20th, 2009
. People paying attention will note this date comes a bit over a month after the North American release which is now less than two weeks away on the 12th. As previously mentioned the game is not a brand new Mystery Dungeon saga, instead containing new episodes and extras that expand on Explorers of Time & Darkness's plot/gameplay. For more info, check out the
NoE website
.
As for the Oak's Letter WFC Mystery Gift...