Pokécharms
This site uses cookies. By continuing to use this site, you are agreeing to our use of cookies.

Learn More.
Today, we've got some Trainer Card Maker improvements for you – including our headline for today,
trainer card editing:
Added the ability to edit your saved trainer cards. To do this, visit the Your Trainer Cards page accessible from your user menu, choose one of your cards, and click the "Edit" button.
Added social media previews for trainer cards – link to a trainer card page from Facebook and Twitter, and a thumbnail will appear to show off your work.
Improved the display of the trainer card editor, particularly on mobile devices.
Display how close you are to the saved trainer card limit on the TCM.
As some of you may know, the ability to edit your trainer cards was the second-most requested feature in the recent
Choose a New Pokécharms Feature
poll. We'd like to confirm that the most popular feature, the profile revamp, is currently being built too –...
​
A new event that gives Pokémon players in Europe the chance to get their hands on Hoopa has been announced.
This event is special in that if you got a Hoopa during the last event for it, which was back in October, you will not be able to claim a Hoopa from this event. The event just requires you to input a code into either
Pokémon X, Pokémon Y, Pokémon Omega Ruby
or
Pokémon Alpha Sapphire.
The code is as follows:
HOOPA2016
The event only runs until the 30th of April, so if you want a Hoopa then better be quick!
​
The Legendary Bird event that we previously
reported
on hitting the UK earlier this month has now been confirmed for the US. The event gives Pokémon players the chance to get their hands on Articuno, Zapdos or Moltres with their hidden abilities.
Unlike the UK, where you had to visit
Smyth's Toy Stores
in order to get a serial code for one of the three birds, US fans will be sent serial codes via the May edition of the official Pokémon Trainer Club Newsletter for all three of the birds. Pokémon fans in Europe will also get their hands on the birds via the newsletter in May, which means UK fans are getting a second chance to claim the three Pokémon.
It's no April Fools' joke that Jirachi is now available to download via the Nintendo Network as part of the
Pokémon 20th Anniversary's
Mythical Pokémon distribution. Like with Celebi before it, Jirachi will be available in Europe and North America until April 24th.
To download your own, just boot up a copy of
Pokémon X, Pokémon Y, Pokémon Omega Ruby
and/or
Pokémon Alpha Sapphire,
select the Mystery Gift option from your start-up menu, and choose "Get Via Internet". Naturally you'll need a functioning WiFi connection as well.
The details for this Jirachi are so:
​
Name: Jirachi
Nature: Random
Level: 100
Ability: Serene Grace
Held Item: Salac Berry
Moves: Wish, Confusion, Rest
​
I know that I'll be grabbing a Jirachi (or four) as soon as possible. Who else plans to get one, if not already has?
It's been announced that Pokémon series director Junichi Masada, battle director Shigeki Morimoto, and Omega Ruby/Alpha Sapphire game director Shigeru Ohmori will be appearing on the Japanese variety show
Gathering at the Pokémon House
(also known as
Pokénchi
, the successor to Pokémon GET☆TV) on Sunday, 3rd April. They will be discussing the upcoming
Pokémon Sun and Pokémon Moon
, and will be airing footage for the first time on TV – whether this is finally gameplay footage is yet to be seen.
We'll be reporting on the events of the show, but it's quite likely that if there's anything exciting shown off, Pokémon.com will reveal it in English shortly afterwards. Either way, fingers crossed – hopefully we finally get some concrete information on the first 7th Generation games!
EDIT 03/04:
Sadly, nothing new was revealed in today's Pokénchi – as suspected, this was just a recap of the trailer, as it...
PokkenClub.com
is now officially open for business.
On the site right now you'll find the full move sets for every fighter in the game, as well as info on all the Support Sets and basic information on the game in our
PokkenDex
. We'll also be covering all the latest news on the game on the site as it comes along.
In the near future we'll be updating the site with even more info in the PokkenDex, including some advanced gameplay hints and tips and recommended combos for each fighter to really help you get fully to grips with your chosen main.
In the longer term we'll be continuing to work away at the backend of the site to be able to open up user registration and start building a brand new forum community on the...
For our second
'Charms Day
announcement, we have a new Trainer Card Maker content update! We've got 45 new backgrounds and 84 character sprites for you today, fresh from our community – click through to see the full list!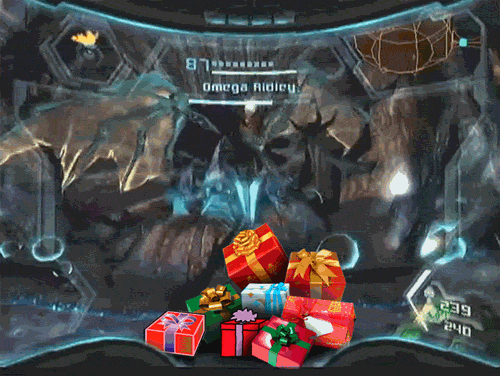 ​
Today, like in years gone by, we're celebrating Pokécharms's official birthday. We're 13 this year! Since we launched in 2003, we've been a home for creative Pokémon fans around the world, but originally, we trace our roots to Northern Ireland. It's no coincidence that 'Charms Day is the same as St. Patrick's Day!
This year, we're in the giving spirit at Pokécharms: We've got a day's worth of announcements lined up for you all throughout today – and the first one is for those of you who use the Trainer Card Maker often!
Today, we're
increasing the number of cards you can save to your profile
to 25 cards, up from 15 before
.
Now you've got extra space to tell the stories of your characters. Let us know in the comments what you'll use the extra space for!
And remember, watch this space – we're only just getting started!
​
A brand new event for Pokémon fans in the UK has been announced today. The Pokémon Company has partnered with
Smyths Toys
stores to give Pokémon players the chance to get their hands on Articuno, Zapdos or Moltres.
The event will be running in stores from the 22nd of March until the 11th of April. The store will give out a code that will allow you to obtain either Articuno, Zapdos or Moltres at random in
Pokémon Omega Ruby, Pokémon Alpha Sapphire, Pokémon X
or
Pokémon Y.
The three birds will all have their hidden abilities, Snow Cloak for Articuno, Static for Zapdos and Flame Body for Moltres. They'll all be at level 70 and won't be holding an item.