Pokécharms
This site uses cookies. By continuing to use this site, you are agreeing to our use of cookies.

Learn More.
For our second
'Charms Day
announcement, we have a new Trainer Card Maker content update! We've got 45 new backgrounds and 84 character sprites for you today, fresh from our community – click through to see the full list!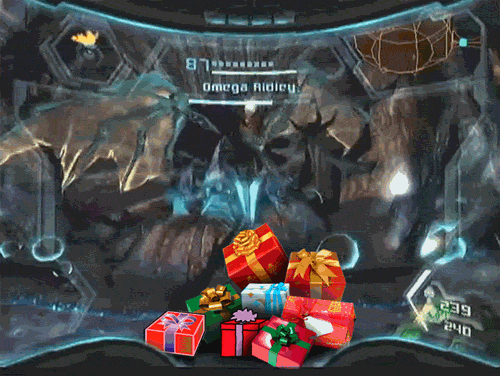 ​
Today, like in years gone by, we're celebrating Pokécharms's official birthday. We're 13 this year! Since we launched in 2003, we've been a home for creative Pokémon fans around the world, but originally, we trace our roots to Northern Ireland. It's no coincidence that 'Charms Day is the same as St. Patrick's Day!
This year, we're in the giving spirit at Pokécharms: We've got a day's worth of announcements lined up for you all throughout today – and the first one is for those of you who use the Trainer Card Maker often!
Today, we're
increasing the number of cards you can save to your profile
to 25 cards, up from 15 before
.
Now you've got extra space to tell the stories of your characters. Let us know in the comments what you'll use the extra space for!
And remember, watch this space – we're only just getting started!
​
A brand new event for Pokémon fans in the UK has been announced today. The Pokémon Company has partnered with
Smyths Toys
stores to give Pokémon players the chance to get their hands on Articuno, Zapdos or Moltres.
The event will be running in stores from the 22nd of March until the 11th of April. The store will give out a code that will allow you to obtain either Articuno, Zapdos or Moltres at random in
Pokémon Omega Ruby, Pokémon Alpha Sapphire, Pokémon X
or
Pokémon Y.
The three birds will all have their hidden abilities, Snow Cloak for Articuno, Static for Zapdos and Flame Body for Moltres. They'll all be at level 70 and won't be holding an item.

​
The schedule for this year's Pokemon National Championships - the qualifiers for the World Championships being held later this year in San Francisco - has been announced and it's finally been confirmed that the Pokken Tournament Championship Series will be joining the Video Game Championships (OR/AS) and the Pokemon TCG at Nationals across the world. This means that the winners of the Nationals tournaments will be eligible for Worlds - joining the winners of the EVO and CEO championships later this summer.
This is how the schedule for the Pokken Tournament Championship Series works out for this year, with the Nationals and World championships obviously also featuring the standard VGC and TCG tournaments:
May 14-15: Pokemon UK National Championships (Masters [Major] and Seniors) - Liverpool, UK (Exhibition Centre Liverpool)
May 21-22: Pokemon Germany National Championships (Masters [Minor]) - Kassel, Germany (Kongress Palais Kassel)
June...
​
Early last month it had been announced that there would be a short conference about
Pokémon GO
at the Game Developer Conference later this month. Sadly, it has now been confirmed that the conference has been cancelled.
As of right now there are no details as to why the conference will no longer be going ahead, but we'll update if we find out more.
​
As of Friday users of Pokémon storage system
Pokémon Bank
will be able to get their hands on the three Regi Pokémon: Regirock, Regice and Registeel.
The three Pokémon will each come with their hidden ability and be at level 50. The distribution runs worldwide and will be running until the 31st of October, so plenty of time to pick the three up. Of course due to the distribution being through
Pokémon Bank
it means you can place the Regi into
Pokémon X, Pokémon Y, Pokémon Omega Ruby
and
Pokémon Alpha Sapphire.
​
The latest event Pokémon as part of the 20th anniversary has gone live in Europe and the US. For the month of March owners of
Pokémon X, Pokémon Y, Pokémon Omega Ruby
and
Pokémon Alpha Sapphire
can get their hands on Celebi via the Mystery Gift option of the games. The details are as follows:
Name: Celebi
Nature: Random
Level: 100
Ability: Natural Cure
Held Item: None
Moves: Confusion, Recover, Heal Bell, Safeguard​
The event runs in both the US and Europe from today until the 24th of March, so get one while you can!
To celebrate the official announcement of
Pokémon Sun and Pokémon Moon
, here's a new Flash Challenge!
The Challenge
Create a written work, artwork, or trainer card about a brand new adventure.
Remember, an adventure doesn't always start at a professor's lab – and it doesn't just happen to young, rookie trainers.
Full details are below the cut as always - click "Continue Reading" to read more!
Note that the way you submit works has changed a little, so old hands will want to give the post a read through too.

​
In today's Pokémon Direct, Game Freak have officially announced
Pokémon Sun and Pokémon Moon
, confirming the
reveal of the trademarks yesterday
. As well as confirming that we weren't all fooled yesterday, we've learned that Sun and Moon will be released in
late 2016
on the
Nintendo 3DS
. The games will be released in Traditional and Simplified Chinese, as well as the other seven languages from XY and ORAS.
Alongside the official existence of Pokémon Sun and Moon, Game Freak also revealed that the Pokémon Red, Blue, Green, and Yellow re-releases on 3DS will be able to transfer Pokémon into Pokémon Bank, and then into Sun and Moon.
We've captured some of the in-development artwork briefly shown in the trailer for you to investigate below. Among the things we spotted were a new Pokemon Centre design, vehicle designs (which is...
So, a very interesting piece of information has just popped up on the "Office for Harmonisation in the Internal Market" (the EU's trademark office) for two new Pokémon games:
Pokémon Sun and Pokémon Moon.
(You'll have to search that website for "Pokémon Sun" or "Pokémon Moon" to find them; we can't link directly.)

​
Normally, we'd dismiss this as a pretty good hoax, but there's quite a few things that legitimise this: Firstly, the OHIM is a real organisation, and Nintendo have filed real trademarks there before. These games are filed under the same account as all previous applications, so this is definitely coming from Nintendo.
Furthermore, while Nintendo have been known to file trademarks "just in case" before – Pokémon Grey got trademarked years ago, as an example, but never became an actual game – no such...